Introduction to
Cellulite Treatment
Cellulite used to be one of the most challenging issues to treat in the body. Hundreds of products stocked the shelves with the promise to help eliminate the pesky appearance of cellulite, only to leave many people more frustrated than before. And even though diets and exercise can lead to good health, for some, it makes no difference in the appearance of cellulite. Thanks to the latest advancements in contour technology, a remarkable solution has recently arrived, and we offer it right here in Danville at Christopher Manios, MD. Welcome to Profound Cellulite Treatment, a revolutionary procedure that enables you to sculpt your body, decrease cellulite, and effectively reduce the signs left behind by the aging process, such as loose and saggy skin. Say goodbye to Cellulite, and say a warm hello to a smoother, youthful future.
Exceptional Results
View Results
Through years of experience, Dr. Manios has found that facial aesthetics, including treatments such as BOTOX® Cosmetic and dermal fillers, intertwines the sciences with the arts. He believes an injector should have both an artist's eye and a doctor's trained touch to create the best results. This is the balance he strives to provide to each of his patients.
Before & After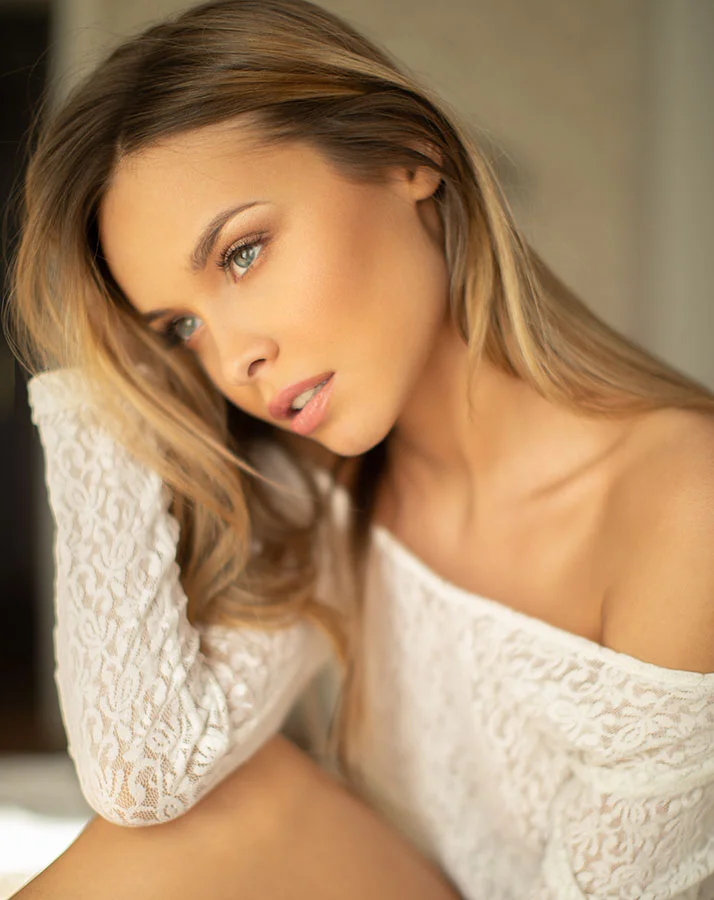 Photo Gallery
What is Cellulite treatment?
Profound Cellulite Treatment is an FDA-approved, state-of-the-art procedure that uses temperature-controlled RF (radio frequency) microneedling that injects energy directly into your deep skin; this penetrates the fat and cellulite that are below the epidermis and dermis layers of skin. The needles are then heated to a specific temperature that causes "damage" to the deep layers of the skin. The body naturally begins to "heal" and produces elastin, collagen, and hyaluronic acid, which aids in the reduction of cellulite and in the tightening of the skin in the area treated. Profound Cellulite Treatment is minimally invasive and not only reduces cellulite but also promotes the body's natural production of elements to tighten and smooth your troublesome areas.
What are the Benefits of Cellulite Treatment?
Our patients in Danviille & surrounding East Bay communities have much that they can benefit from their Profound Cellulite Treatment, including:
Stimulates the creation of all 3 skin fundamentals: Collagen, Elastin & Hyaluronic Acid
Reduced cellulite
Diminished wrinkles
Remodels adipose tissues
Increases dermal volume
Profound can be applied all over the body
The control features make the procedure safe
Yields dramatic results
Tones the skin
Non-surgical
A quick procedure with minimal downtime
Who are the Best Candidates for Cellulite Treatment?
You could be a great candidate for Profound Cellulite Treatment if you are in good health and have realistic expectations for the results. While cellulite is most common in women, anyone with cellulite or wishing to improve the tone and texture of their skin can be a suitable candidate for Profound.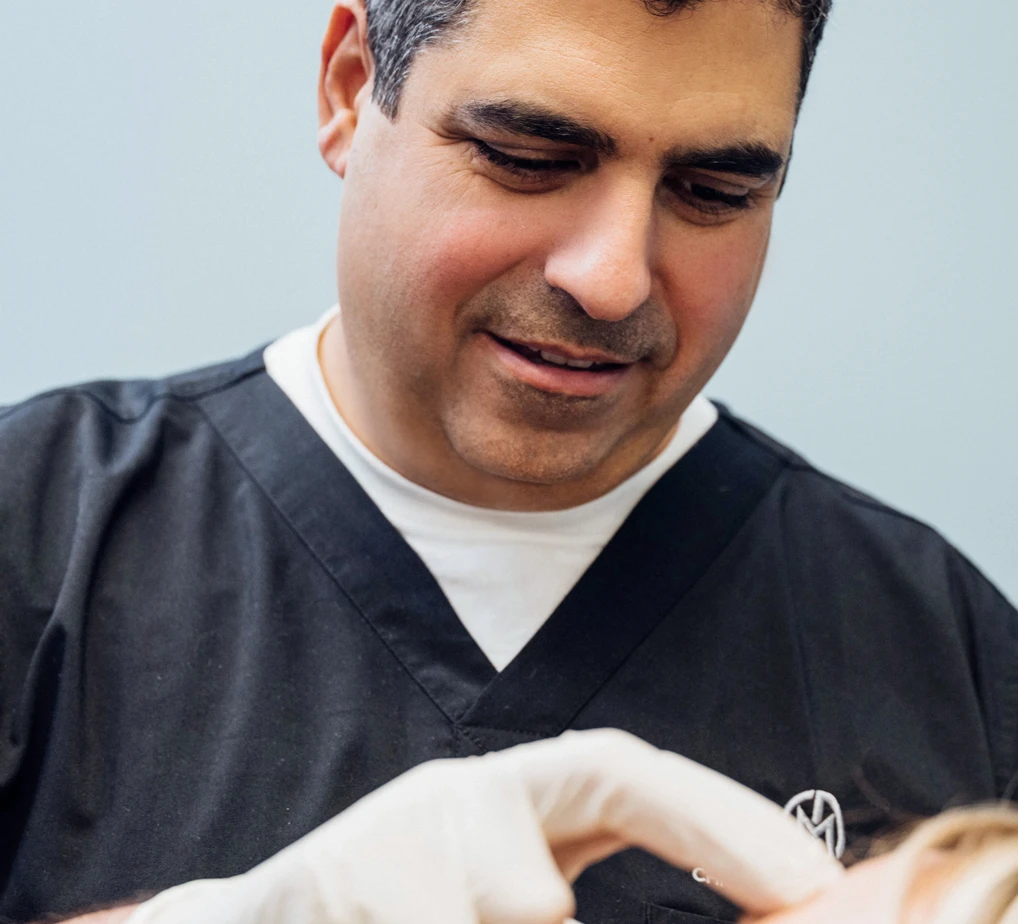 What's the first step?
The first step to getting Profound Cellulite Treatment in Danville, Blackhawk, San Ramon, or surrounding East bay areas is to schedule your consultation with Dr. Manios. When you come into our boutique clinic, the two of you will discuss your options based on your medical needs, aesthetic goals, and personal desires. Once he has collected all the information needed, Dr. Manios will create your treatment plan. Depending on what level of treatment you decide on, you can either have your Profound Cellulite procedure done following your agreement, or you can schedule your treatment with our Patient Coordinator for a more appropriate date.
What to Expect on the Day of Cellulite Treatment
When you arrive for your Profound Cellulite procedure, the treatment area will be cleaned, and topical anesthesia will be applied. Once the area is numb and you are relaxed, Dr. Manios will proceed with the remedy. He then uses the Profound SubQ Cartridge (equipped with seven needles). These electrode microneedles are applied to the treatment area where Cellulite is present. The needles deliver heat deep into the dermis. These micro-lesions will cause your skin to produce new, healthier skin that is smoother and contains fewer inconsistencies. The procedure usually takes Dr. Manios an hour, and most patients are surprised at the ease of the process.
Profound Cellulite Treatment Recovery
Following Profound Cellulite Treatment, our patients can return to their regular schedule. During your recovery, you will need to avoid activities that involve exercise or restricted movement. The treated area may be red and mildly sensitive; this is normal and will subside in the days after the procedure. Small scabs can develop over the micro-wounds, which will gently fall off with gentle cleansing. To avoid irritation or damage, you will need to keep the treated areas out of direct sunlight and apply sunscreen when the skin is past its initial recovery.
How Much Does Profound Cellulite Treatment Cost in Danville, CA?
The cost of Cellulite Treatments in Black Hawk & San Ramon is determined by the type of procedure you get as well as the size of the cellulite area, among a few other factors. After meeting with Dr. Manios, a treatment plan will be created, and our Patient Coordinator will be able to give you a cost breakdown.
Why Choose Christopher Manios, MD
Christopher Manios, MD, is a Family Medicine Specialist in Danville, CA, and has over 17 years of experience in the medical field. After graduating from Temple University Medical School in 2006, Dr. Manios takes pride in providing his patients with customized treatment plans and rejuvenated natural-looking results. When it comes to the contour of your body and cellulite appearance, his skill and masterful knowledge can make all the difference for stunning, life-changing results. Dr. Manios is known for his expertise and meticulous attention to detail; once you walk through the doors of Christopher Manios, MD, you'll be treated like family and develop a relationship that will last far beyond your treatment.
Contact us today!
Schedule a Consultation
If you're in East Bay and are looking for Celluite Treatment, Dr. Manios would love to help you achieve your desired look. To schedule a consultation, call us at 925 989 6560 or use our website to request an appointment, and one of our friendly and helpful team members will be in touch with you.
Cellulite Treatment FAQ's
Your procedure questions answered.
"Dr. Manios and his team are simply
incredible in their professions."
Let's discuss the results you can expect