Introduction to
Halo
You used to have to choose between getting great results paired with a lengthy recovery or a procedure with a fast recovery but marginal results. Thankfully, technology has gotten to the point where you can have the best of both worlds! The Halo laser treatment is a revolutionary procedure that can help you achieve fantastic results with little-to-no downtime. Dr. Christopher Manios is excited to provide this Halo treatment for his patients in Danville, Blackhawk, San Ramon, and all over the East bay. To learn more about this technology and to find out if it's right for you, please keep reading below.
Exceptional Results
View Results
Through years of experience, Dr. Manios has found that facial aesthetics, including treatments such as BOTOX® Cosmetic and dermal fillers, intertwines the sciences with the arts. He believes an injector should have both an artist's eye and a doctor's trained touch to create the best results. This is the balance he strives to provide to each of his patients.
Before & After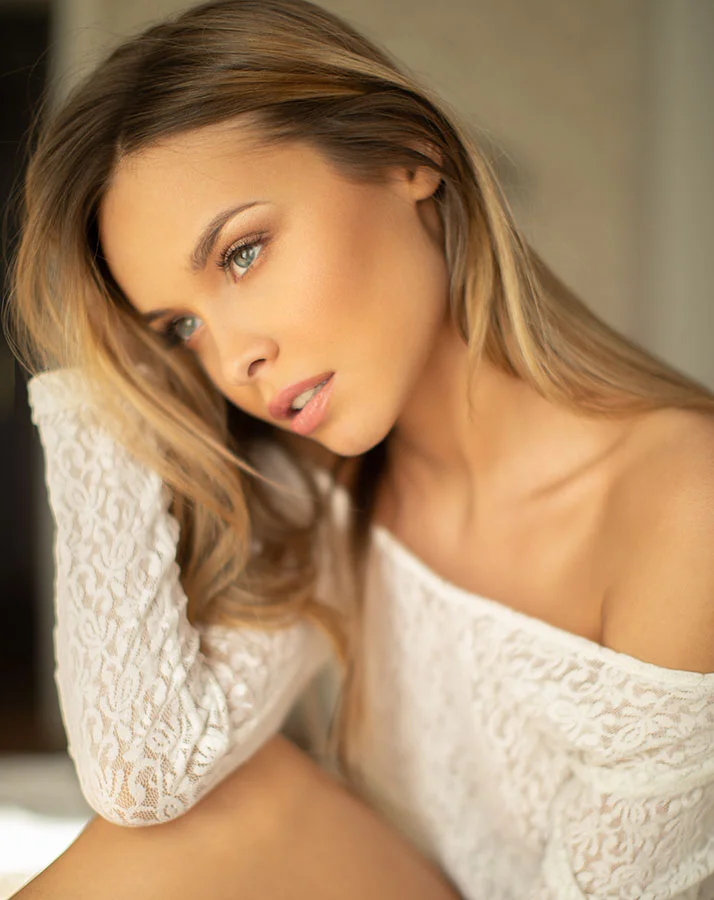 Photo Gallery
What is Halo?
The Sciton Halo Laser is a fractional laser that utilizes two laser treatments simultaneously, making it the first of its kind that offers this type of technology. One is a non-ablative laser that heats columns of collagen deep within your skin which creates tighter skin and improved texture, while the other one is an ablative laser that removes the top layer of skin to an exact depth, exfoliating your dead skin cells to allow fresh skin cells to renew your skin. As Halo can give your skin a brighter, fresher, and smoother appearance, it's most commonly used to improve the following skin impurities:
Acne scars
Dull skin tone
Fine lines and wrinkles
Pigmentation
Sun damage
The appearance of enlarged pores
What are the Benefits of Halo?
Our Danville area Halo patients have been able to enjoy the following benefits from their laser treatments:
Customizable
Evens out skin texture and tone
Improved skin reflectivity and glow
Reduced appearance of fine lines and wrinkles
Significant removal of the discoloration
Smaller pore size
Who are the Best Candidates for Halo?
We believe the best candidates for Halo in the Danville area are those with a positive attitude, who maintain realistic goals for their treatment, and be in overall good health. Good candidates are also those looking to treat the following skin conditions:
Discoloration
Enlarged pores
Poor skin appearance
Sun damage
Visible signs of aging
Wrinkles
If you have been suffering from cold sores or have taken the anti-acne medication Isotretinoin in the last six months, this treatment may not be right for you at this time.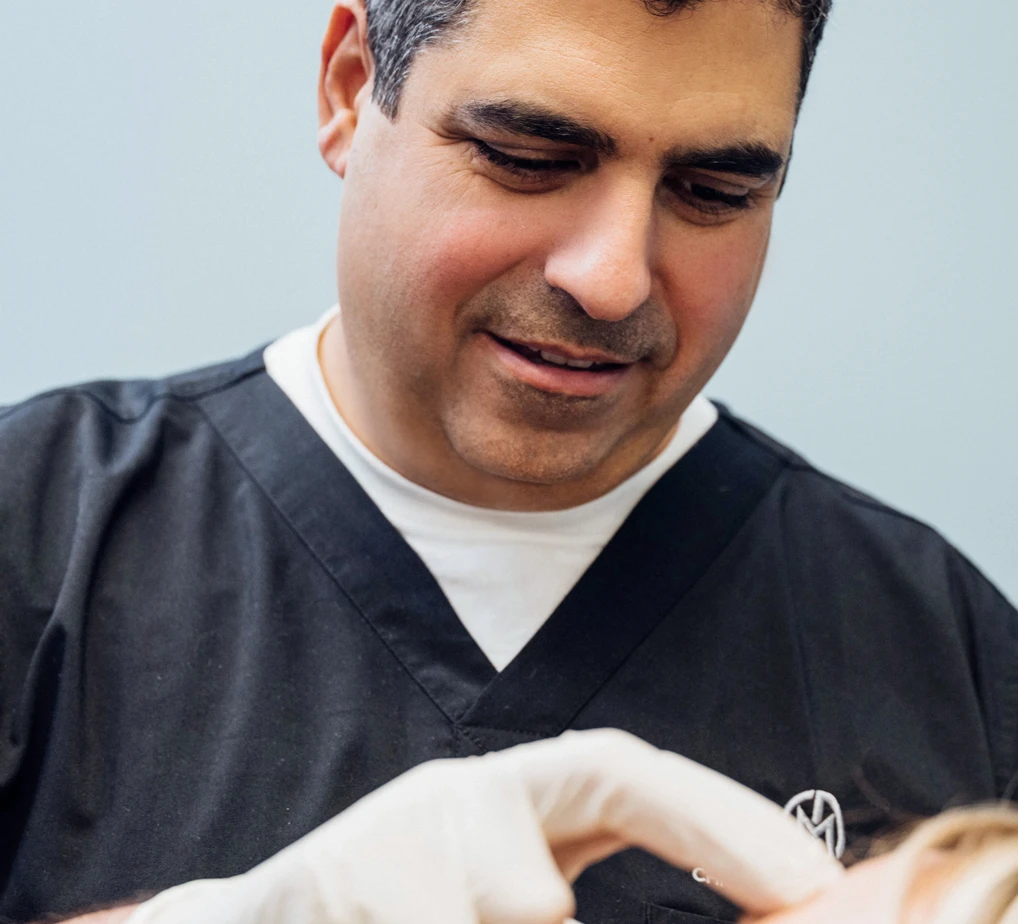 What's the first step?
If you're interested in Halo laser treatments in the Danville, Blackhawk, and San Ramon areas, the first step is to schedule a consultation with Dr. Chris Manios. When you come in to meet with Dr. Manios, he will answer questions you may have, listen to your skin goals, and evaluate the area that you would like to have treated. You will also be asked questions regarding your medical history to prevent any unnecessary side effects before or after your treatment. Once Dr. Manios has all of the information he needs, he will create a treatment plan just for you. If you agree with this plan, our Patient Coordinator will help you schedule your first session.
What to Expect on the Day of Halo
When you come into our office for your Halo treatment, we will apply a topical anesthetic cream about 45 minutes before your treatment. We will also provide you with some safety eyewear to protect your eyes from the laser light, which you will need to wear for the entirety of your treatment. Dr. Manios will dial in the appropriate power level to the Halo, and using the handheld wand attached to it, will begin the treatment. As the laser interacts with your skin, you may feel a burst of heat accompanied by a popping sound and the feeling of what some compare to a rubber band snap. Once the targeted area has been sufficiently treated, we will offer you a skin cream to protect your freshly treated skin against harmful UV rays.
The treatment will take between 20 and 40 minutes, depending on where is being treated.
Halo Recovery
Once you are finished, you will be able to return to your daily routine, however, your skin will be reddened and may feel warm for the next few hours to a few days. You can treat any discomfort with a cold compress. As your skin begins to shed, you may experience some itching, bronzing, and flaking. It is very important to allow your skin to flake off naturally and to not pick at the flakes, as this could lead to scarring. Your skin will feel dry and possibly like sandpaper, but this can be treated with moisturizer.
You will need to avoid tanning your skin to reduce the risk of pigmentation changes and wear sunblock anytime you go outside. When washing your skin, make sure that you let it air dry or gently pat it dry, do not rub! You will be able to resume wearing light makeup between three and five days after your treatment, or when the redness subsides and you are no longer flaking. We recommend avoiding exercise or sweating for one-week post-treatment so your skin has a chance to fully heal.
Before you leave, we will schedule your next appointment spaced out between six to 12 weeks.
How Much Does Halo Cost in Danville, CA?
The cost of Halo laser treatments in the Danville area will be determined by multiple factors, including the surface area of the treatment zone and how many sessions you will need. Once you meet with Dr. Manios and he can create your treatment plan, our Patient Coordinator will be able to provide you with a breakdown of the pricing for your procedure.
Why Choose Christopher Manios, MD
Choosing the right skin care clinic can be challenging with too many people looking for top-level cosmetic treatments instead of having their primary concerns addressed. Dr. Christopher Manios is a Family Medicine Specialist with over 17 years of experience in the medical field. He is a graduate of Temple University where he received his medical degree. As a specialist in the field of facial aesthetics, Dr. Manios strives to help his male and female patients feel more youthful and vibrant from their treatments. He is known for his expertise and meticulous attention to detail.
Contact us today!
Schedule a Consultation
If you would like to find out if you are a good candidate for the Halo laser treatment in the Danville area, we encourage you to call our office and schedule your consultation with Dr. Manios. You can request an appointment through our website or call us at 925 989 6560 and one of our friendly team members will be happy to help you.
Halo FAQ's
Your procedure questions answered.
"Dr. Manios and his team are simply
incredible in their professions."
Let's discuss the results you can expect