Introduction to
Liquid Facelift
As the years pass, our skin's delicate connective tissues, such as collagen and elastin, naturally break down. Many people gradually begin to notice the changes when looking in the mirror, especially if they also experience fat loss in their faces. These aesthetic hurdles make a face look aged, tired, and worn out. Many patients in the Danville area believe that going under the knife for highly invasive surgery is the only way to reverse these aesthetic burdens. At Christopher Manios, MD, we offer an effective alternative to combat aging known as a Liquid Facelift. This world-renowned procedure injects dermal fillers that help to fill up space in the layers of skin that have broken down over time. Dr. Christopher Manios performs Liquid Facelifts to assist in replenishing volume within the skin tissue, leading to fantastic results that counter facial signs of aging.
Exceptional Results
View Results
Through years of experience, Dr. Manios has found that facial aesthetics, including treatments such as BOTOX® Cosmetic and dermal fillers, intertwines the sciences with the arts. He believes an injector should have both an artist's eye and a doctor's trained touch to create the best results. This is the balance he strives to provide to each of his patients.
Before & After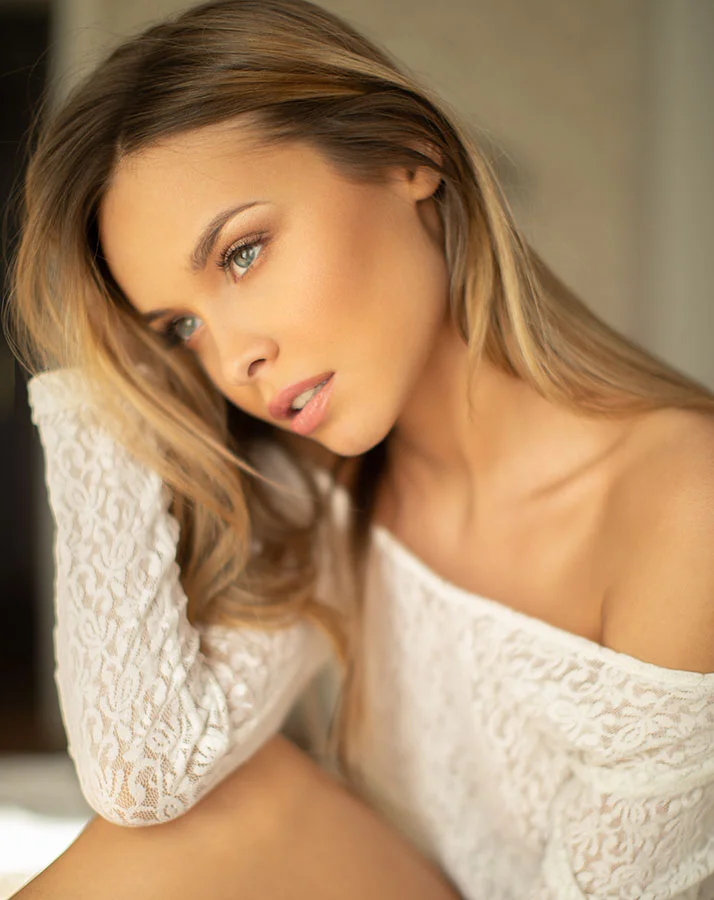 Photo Gallery
What is Liquid Facelift?
During a Liquid Facelift, our patients receive multiple injections of dermal fillers, which are substances that restore facial fullness, giving you a more youthful appearance. These fillers help soften the appearance of wrinkles and lines on the face, plumping up the skin to reduce sagging. A liquid facelift can lift and contour the face without ever having to have surgery. While they can provide many of the same benefits as a surgical facelift, Liquid Facelifts are more cost-effective, safer, and have significantly less recovery time.
What are the Benefits of a Liquid Facelift?
A Liquid Facelift is a perfect option for those looking for a non-surgical treatment to help them achieve a more youthful appearance. Our patients in the East Bay enjoy the following benefits from their treatments:
Non Invasive procedure
Saves you time
Less Costly
Low Risk
Natural Results
Who are the Best Candidates for Liquid Facelift?
The Liquid facelift is a common procedure amongst people in their 30s and 40s that still have good skin elasticity. You could be a great candidate for a Liquid Facelift from Christopher Manios, MD if you have the following characteristics:
Mild signs of aging
Fine lines and wrinkles
Minimal volume loss
Do not have excessively sagging skin or developed jowls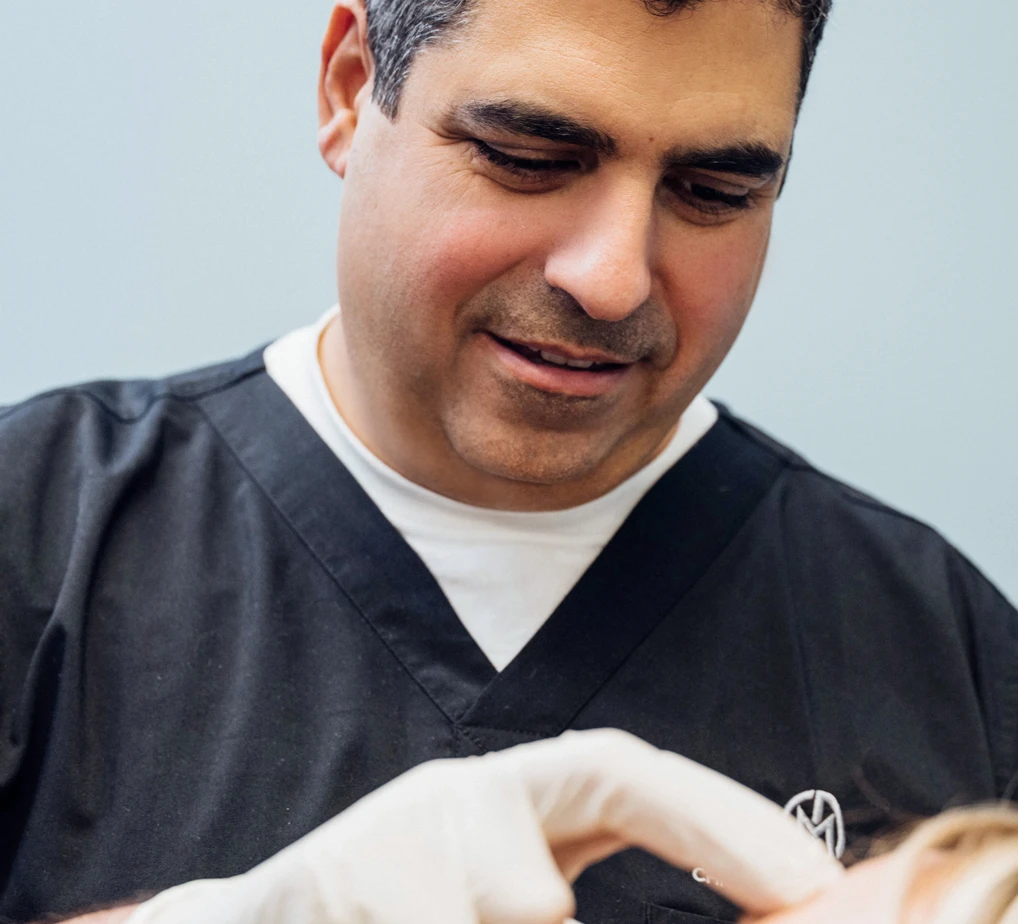 What's the First Step?
The first step is the easiest! Contact Christopher Manios, MD in Danville to schedule a consultation. When you come into our boutique Medical Spa, you will get the chance to meet with Dr. Manios, set your goals for the treatment, and discuss any questions you may have. The combination of injections that is right for you will be decided by you and Dr. Manios together. We will discuss your skin type, face shape, and desired results to determine which ones to include in your treatment plan. Once the two of you decide on a procedure plan, he will create your treatment timetable to move forward to the next step. If you like the plan he has created, you will be able to receive your Liquid Facelift that day, or you can reschedule with our Patient Coordinator for a later date.
What to Expect on the Day of Liquid Facelift
On the day of your Liquid Facelift, we will make it a priority to welcome you with open arms. A Liquid Facelift usually takes less than an hour, this includes all of the injectables, fillers, and wrinkle relaxers. The procedure usually involves the application of local anesthetic in treatment areas. The only incisions made by Dr. Christopher Manios are very thin needles that distribute the products into the skin at the determined target areas. The injection process may cause a slight stinging sensation, but many report zero pain. Each injection is a few minutes long. Dr. Christopher Manios may massage the injection areas to help the filler settle smoothly.
Liquid Facelift Recovery
Liquid Facelifts offer significantly less recovery time and typically result in less bruising. While you should be able to return to work the next day, you should go easy on yourself for the first 24 hours after your procedure. We recommend our patients:
Drink lots of water
Get plenty of sleep
Relax for a few days
Stay out of the sun
How Much Does Liquid Facelift Cost in Danville, CA?
The cost of Liquid Facials in Danville is based on several considerations, including the types of fillers used, the number of injections, and the quantity of filler needed to treat a specific patient's facial volume loss. After you consult with Dr. Manios, he will have a better understanding of what you will need, and our Patient Coordinator will be able to provide you with a breakdown of the cost of the treatment.
Why Choose Christopher Manios, MD
Christopher Manios, MD, is a Family Medicine Specialist in Danville, CA, and has over 17 years of experience in the medical field. After graduating from Temple University Medical School in 2006, Dr. Manios takes pride in providing his patients with customized treatment plans and rejuvenated natural-looking results. He specializes in facial aesthetics, such as the Liquid Facelift, and strives to help men and women feel more youthful and vibrant with injectables and other non-invasive med spa services. Dr. Manios is known for his expertise and meticulous attention to detail, and rest assured, every patient is treated with quality service and set up for life-changing results.
Contact us today!
Schedule a Consultation
If you're looking for a non-invasive facial rejuvenation, Dr. Manios would love to help you. To schedule a consultation, call Christopher Manios, MD, at 925 989 6560 or use our website to request an appointment, and one of our friendly and helpful team members will be in touch with you.
Liquid Facelift FAQ's
Your procedure questions answered.
"Dr. Manios and his team are simply
incredible in their professions."
Let's discuss the results you can expect