Introduction to
Tear Trough Fillers
What most people consider to be a "hollowed" eye appearance is often the effect of having a depletion of fat tissue in your tear trough. This condition is often an inherited trait or the result of aging, but can also come from lifestyle choices, presenting a tired and possibly older-looking appearance. The good news is that you don't have to live with this look if you're wanting to change it. Dr. Christopher Manios strives to help his patients in the Danville, Blackhawk, and San Ramon areas find a refreshed appearance with just a few injections of dermal filler. To learn more about this treatment, please keep reading below.
Exceptional Results
View Results
Through years of experience, Dr. Manios has found that facial aesthetics, including treatments such as BOTOX® Cosmetic and dermal fillers, intertwines the sciences with the arts. He believes an injector should have both an artist's eye and a doctor's trained touch to create the best results. This is the balance he strives to provide to each of his patients.
Before & After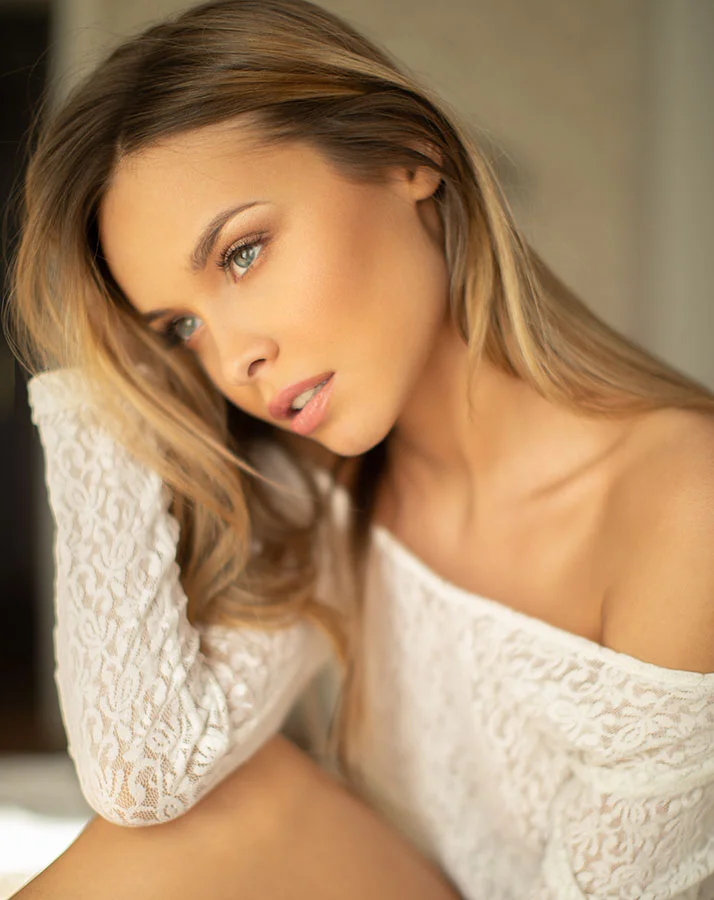 Photo Gallery
What are Tear Trough Fillers?
Tear Trough Fillers are injectable treatments that are used under the eyes to add volume beneath your eyelids. While there are several options available for this treatment, the most frequent filler utilized is Hyaluronic Acid (HA), which is a synthetic gel-like substance that your body is capable of naturally producing. After being injected into your skin, the HA increases fullness and decreases indentations.
What are the Benefits of Tear Trough Fillers?
Our Tear Trough Filler patients in the Danville and surrounding East Bay areas have been able to enjoy the following benefits from their treatments:
Diminishes skin sagging under the eyes
Fast treatments
Instant results
Minimizes lines and wrinkles under the eyes
Prevents the tired look and rejuvenates the eyes
Reduces dark circles
Replaces lost volume under eyes
Zero downtime
Who are the Best Candidates for Tear Trough Fillers?
As one of the top medical spas in the East Bay, we have seen thousands of patients and witnessed firsthand how well this treatment can do. The best candidates for Tear Trough Fillers are those who:
Are in overall good health
Has good skin thickness and elasticity
Have hollowing or darkening under their eyes
Keep a positive attitude
Maintain realistic expectations
Understand this is a temporary treatment
*For patients with very thin skin, dark circles from genetics or lifestyle habits, or certain medical conditions, you may not be a viable candidate. If you have any uncertainties or would like to look into your candidacy for this treatment, please come in for a consultation with Dr. Manios.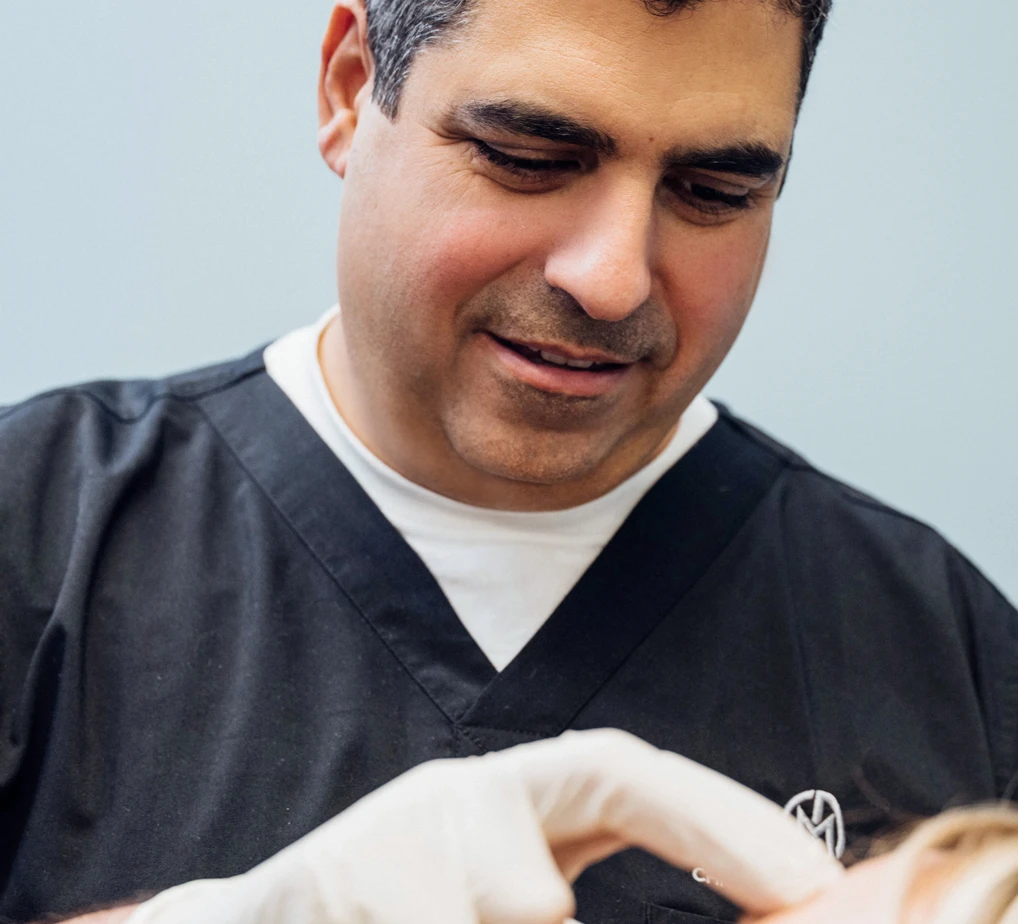 What's the first step?
If you're interested in Tear Trough Fillers in the Danville, Blackhawk, San Ramon, or surrounding communities, your first step is to schedule your consultation with Dr. Manios. When you come into our boutique Medical Spa, you will be able to address your concerns, express your aesthetic desires for the treatment results, and have your eyes examined and evaluated. Dr. Manios will ask you questions regarding your medical history to make the best decisions for your health and personal safety, and then use the information he gathers to create your procedure plan. If you agree with the plan that he makes, you can get your treatment performed immediately afterward. If for whatever reason you would like to reschedule, our Patient Coordinator will be more than happy to help you select the best date and time for your procedure.
What to Expect on the Day of Tear Trough Fillers
When you are ready for your Tear Trough Filler treatment, you will first make yourself comfortable in our reclining chair. Your skin will be disinfected to avoid infection and we will apply a topical anesthetic to make your experience more tolerable and to help prevent any bruising. In some situations, you may be provided an ice pack instead to place against your lower eyelids. Both techniques will help reduce any pain by numbing the treatment area.
Once you're ready, Dr. Manios will take a syringe containing the filler and inject it into the skin beneath your lower eyelid(s). After injecting the filler, he will carefully withdraw the needle and then lightly massage the area to help spread the filler around. If the two of you are satisfied, he will move on to the other eyelid and repeat the process.
Tear Trough Fillers Recovery
You will be able to go home after your treatment, but you will likely experience some swelling, bruising, and redness. We do recommend having a family member or friend available to give you a ride home in case you have difficulty seeing. These symptoms should disappear within 24 hours, but in some cases, may take up to 72 hours. You may notice some visible changes practically immediately, but it will take between one and two weeks to see the full results.
Before you leave, we will provide you with some post-treatment instructions to ensure the best results and the most comfortable recovery process. These instructions may include:
Avoid intense activity for 24 to 48 hours
Apply ice during the first 48 hours
Avoid sleeping face down
Use your fingers to gently massage any lumpy areas
How Much Do Tear Trough Fillers Cost in Danville, CA?
The cost of Tear Trough Fillers in the Danville area is entirely based on how much filler is needed, among a few other factors. After meeting with Dr. Manios and discussing your goals and letting him give you an evaluation, he will create your customized treatment plan. With this created plan, our Patient Coordinator will be able to provide you with a cost breakdown for your procedure.
Why Choose Christopher Manios, MD
Christopher Manios, MD is a Family Medicine Specialist in Danville, CA, and has over 17 years of experience in the medical field. After graduating from Temple University Medical School in 2006, Dr. Manios takes pride in providing his patients with customized treatment plans and rejuvenated natural-looking results. He specializes in facial aesthetics to help men and women feel more youthful and vibrant with injectables and other non-invasive med spa services. Dr. Manios is known for his expertise and meticulous attention to detail.
Contact us today!
Schedule a Consultation
If you are tired of looking tired and would like to fix your Tear Troughs in the Danville area, we encourage you to schedule your consultation with Dr. Manios. You can call us at 925 989 6560 or request an appointment through our website.
Tear Trough Filler FAQ's
Your procedure questions answered.
"Dr. Manios and his team are simply
incredible in their professions."
Let's discuss the results you can expect