Introduction to
BroadBand Light Therapy (BBL)
Morning and night, we wash our faces and use creams and lotions that claim to help the appearance of our skin — rinse and repeat. Routines keep our facial skin looking hydrated for the day and protect us from the sun, but the truth is these products can't penetrate the deeper layers of our skin. To truly stop the clock on aging, all you need to know is three letters; BBL. At Christopher Manios, MD, we specialize in Broad Band Light Therapy, a treatment that has been gaining popularity here in Danville, Blackhawk, and San Ramon areas. This page is dedicated to the process of this innovative treatment that can help you achieve flawless skin and offers guidance on how you can be our next patient that leaves our practice with a radiant, glowing new look.
Exceptional Results
View Results
Through years of experience, Dr. Manios has found that facial aesthetics, including treatments such as BOTOX® Cosmetic and dermal fillers, intertwines the sciences with the arts. He believes an injector should have both an artist's eye and a doctor's trained touch to create the best results. This is the balance he strives to provide to each of his patients.
Before & After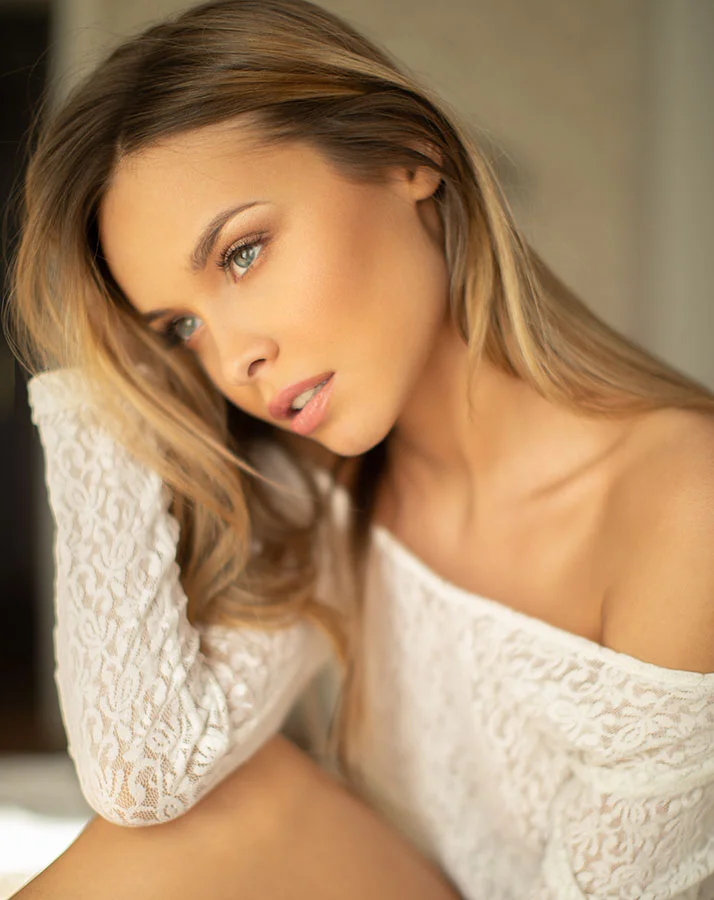 Photo Gallery
What is BBL?
BBL or BroadBand Light therapy is a noninvasive procedure that uses light energy to reverse visible signs of aging. This advanced therapy delivers light energy into the deeper layers of the skin, which stimulates cell regeneration. It's a non-surgical procedure that uses pulsed light to give you clear, younger-looking skin. The deepest layers of your skin absorb the light and assist in the reduction of hyperpigmentation.
What are the Benefits of BBL?
As one of the leading medical spas in the East Bay, we've helped thousands of patients with aesthetics and seen amazing advantages. Some of the benefits that our Danville patients find with BBL therapy include:
Reduces severe acne
Reduces skin redness
Short treatment time
The treatment is painless
Creates a youthful appearance
Easier and cheaper than surgery
Fast recovery time
No downtime
Stimulates cell regeneration
Non-invasive treatments
Who are the Best Candidates for BroadBand Light Therapy?
We've had the pleasure of treating all kinds of wonderful patients with BBL Therapy. The best candidates for Broadband Light are individuals looking to treat the following skin conditions:
Skin firmness
Small blood vessels
Sun damage
Broken facial vessels
Wrinkles
Uneven skin texture
Age spots
Fine lines/ Wrinkles
Freckles
Rosacea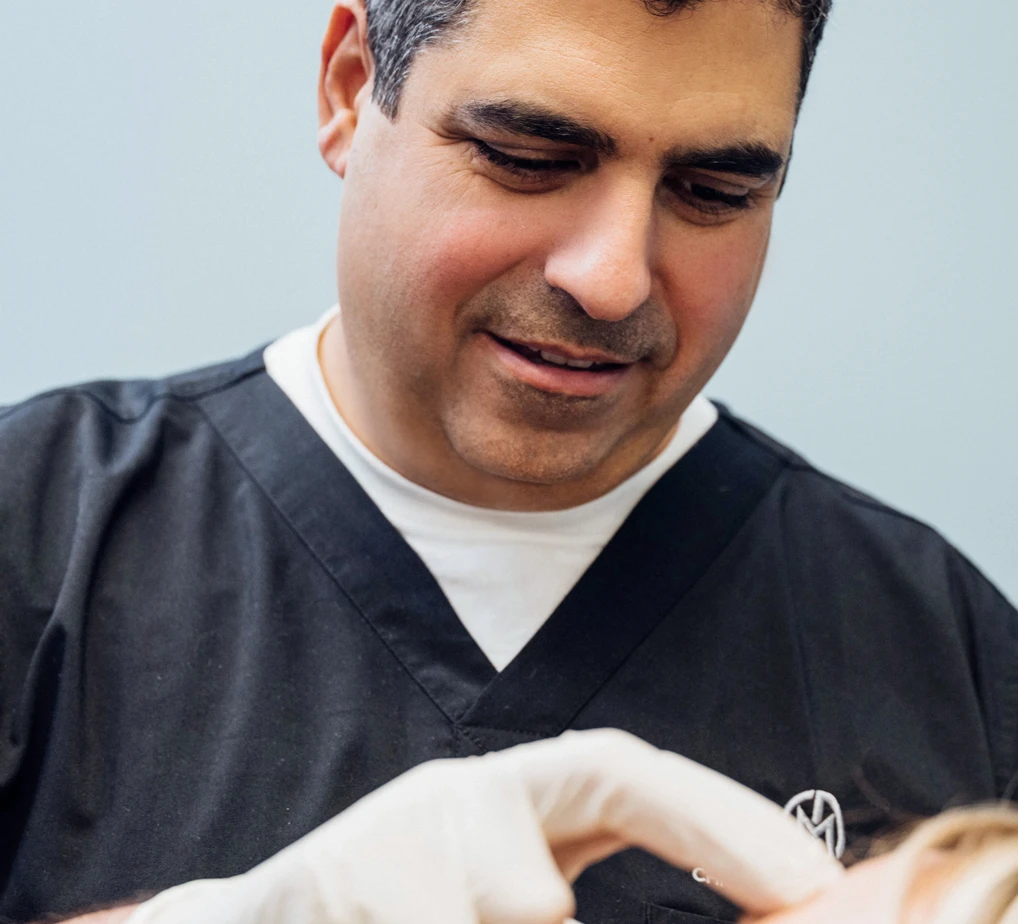 What's the first step?
The first step to BBL Therapy in Danville is simply contacting Christopher Manios, MD, to schedule your consultation. When you come into our boutique office, you will meet with Dr. Manios, who will go over your medical history, ask what you want to achieve from the treatment, and answer any questions or concerns you may have. Our team will also examine the area or areas that you are trying to treat, building a BBL plan tailored just for you. If you agree with our course of action, you can start your first session right then, or we can schedule a better date with our Patient Coordinator.
What to Expect on the Day of BBL
On the day of your BBL Treatment, we will apply a topical anesthetic and possibly a cooling gel; this will help you stay relaxed and comfortable during the treatment. Our technician team will provide safety glasses to protect your eyes during the procedure; not to worry, your eyes will be fine as this is a standard safety precaution. When we begin the BBL treatment, you may feel some warmth as we run the device over the target area. As each patient is unique, so is the time it takes for the technique. Typically BBL takes about 30 minutes. Once our technician team has completed the BBL Therapy, we will apply moisturizer or a gel to soothe the skin.
BBL Recovery
A popular component of BBL Therapy is the recovery time. The treatment requires little to no downtime and is a straightforward recuperation once it's complete. Following treatment, you may see some redness on and around the treated area. There may also be some slight swelling for a day or two, this is normal. Our patients can return to their normal lifestyle and start to wear makeup on the same day. Sun spots or brown pigmented spots will initially look darker, but once they come to the surface, most fall off in 5 to 7 days. We can't stress enough the importance of sunscreen and all sun protection after BBL Therapy. A recovery plan will be provided by our team, setting you up for head-turning results and success.
How Much Does BroadBand Light therapy Cost in Danville, CA?
The cost of BBL in Danville is determined by several factors but mainly based on the size of the area being treated and the number of sessions it takes. To get a better idea of how much your treatment will cost, a consultation will be needed. After having a strategic plan in place, our Patient Coordinator will be able to provide you with a price breakdown for your entire treatment.
Why Choose Christopher Manios, MD
Christopher Manios, MD, is a Family Medicine Specialist with over 17 years of experience in the medical field. A graduate of Temple University in 2006, Dr. Manios takes pride in providing his patients with customized treatment plans and rejuvenated natural-looking results. He is highly regarded for his expertise and meticulous attention to detail, providing his patients with customized treatment plans to achieve outstanding, natural-looking results. Operating Broadband Light takes masterful skill and detail. Dr. Manios's experience has made him one of the premier BroadBand Light Therapy locations in Contra Costa County, California.
Contact us today!
Schedule a Consultation
Are you interested in invigorating your skin and boosting your body's natural ability to fight signs of aging? Then it's time to book a consultation for BBL in the Danville, Blackhawk, or San Ramon area; we encourage you to contact us today! You can reach us at 925 989 6560 or use our website to request an appointment, and a team member will be in touch with you.
BroadBand Light FAQ's
Your procedure questions answered.
"Dr. Manios and his team are simply
incredible in their professions."
Let's discuss the results you can expect