Introduction to
Microneedling
As a kid, cuts and scrapes seem to magically disappear within a few days; this is because your body produces collagen, elastin, and new cells at a much faster rate. The older your get, your body's production of these things begins to slow down, leaving you with more visible scarring, fine lines and wrinkles, and other skin imperfections. There are many techniques to alter or "mask" these imperfections, but one of the more popular and natural ways to achieve the best results is actually by creating tiny punctures in your skin. At our boutique practice, Dr. Christopher Manios strives to offer the best Microneedling treatment for our patients in Danville, Blackhawk, San Ramon, and surrounding East Bay communities. Below, we have provided you with additional information regarding this procedure.
Exceptional Results
View Results
Through years of experience, Dr. Manios has found that facial aesthetics, including treatments such as BOTOX® Cosmetic and dermal fillers, intertwines the sciences with the arts. He believes an injector should have both an artist's eye and a doctor's trained touch to create the best results. This is the balance he strives to provide to each of his patients.
Before & After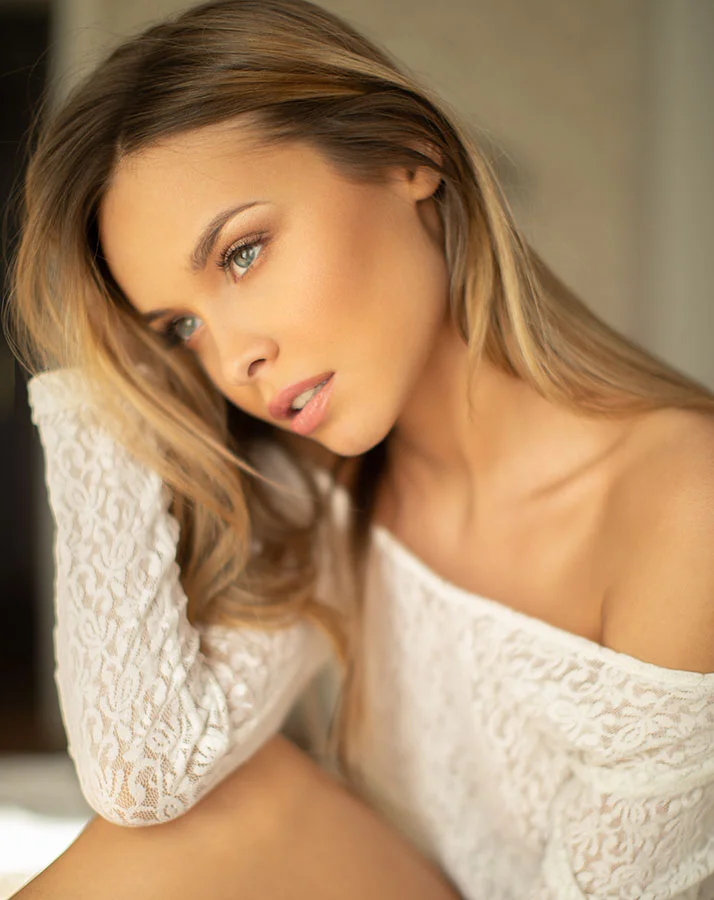 Photo Gallery
What is Microneedling?
Microneedling is an aesthetic treatment that is also known as collagen induction therapy (CIT) that creates a series of microchannels, triggering your body's natural regenerative process. This process stimulates the production of collagen and elastin, giving your skin a more youthful and radiant appearance following the treatment.
The very fine, sterilized needles on the handheld wand will gently puncture your skin to create micro-injuries. Your body creates more collagen and elastin to heal these tiny punctures and in doing so, strengthens your skin and helps resist signs of aging. The top layer of skin is replaced with newer skin that is now full of collagen and elastin, improving both texture and volume. Microneedling can treat the following conditions:
Acne and surgical scars
Enlarged pores
Fine lines and wrinkles
Sagging skin
Stretch marks
RF Microneedling
RF Microneedling is an FDA-approved treatment that uses radiofrequency (RF) to enhance the overall tone and texture of your skin, making it a better stimulator for collagen and elastin production. Taking traditional microneedling one step further, it introduces the RF waves into the needles and emits them through them to penetrate the deeper layers of your skin, triggering your body's natural healing and rejuvenation process. The dermis (the second layer of our skin) contains fibroblasts responsible for producing collagen (the supportive structure) so with each "stamp" of the handpiece, the heated energy is delivered to this layer of skin and can greatly improve the appearance of wrinkles, pore size, scars including acne, and skin laxity.
What are the Benefits of Microneedling?
Our Danville area Microneedling patients have seen some of the following benefits from their treatments:
Affordable treatments
Better skin elasticity
Improved appearance and skin texture
Minimal discomfort
Minimal risk of skin discoloration
Reduced stretch marks, scars, wrinkles, and other skin concerns
Shrinks enlarged pores
Very little downtime
Who are the Best Candidates for Microneedling?
The best candidates for Microneedling in Danville and East Bay communities are those with the following characteristics:
Age 18 years or older
Has a positive attitude
Maintains realistic goals for the treatment results
Overall good physical health
Good candidates should also be looking to treat the following skin conditions:
Acne scars
Aging symptoms
Enlarged pores
Hypertrophic and keloid scarring
Skin impurities
Stretch marks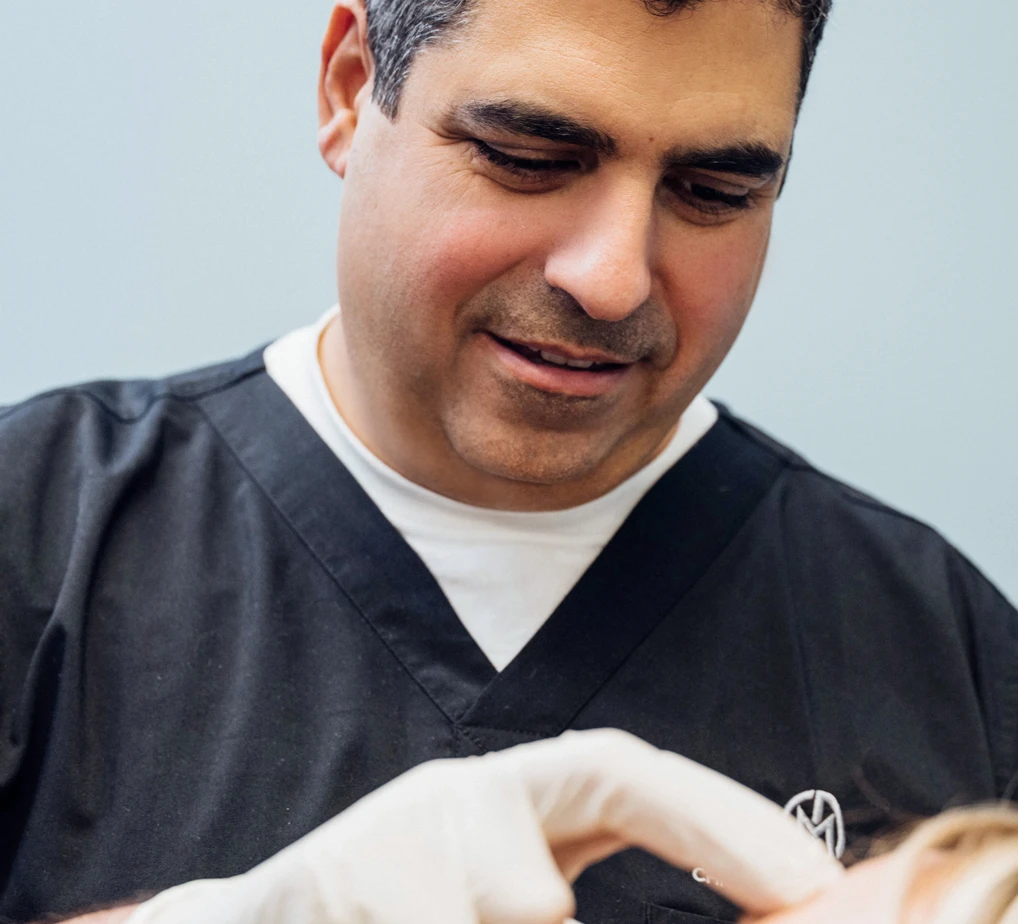 What's the first step?
The first step in getting Microneedling in Danville is to contact our office and schedule your consultation. When you come in for this appointment, you will meet with Dr. Manios who will examine your skin and ask you about your medical history, during which time it is very important to remain open and honest to avoid any unnecessary risks or side effects during your treatment or recovery. During your consultation, Dr. Manios will provide his expert recommendations on which treatment is best for you and your skin.
Once the two of you decide on the best method for your treatment, Dr. Manios will create a customized plan just for you. If you agree with this plan, you will be able to receive your treatment that same day or reschedule with our Patient Coordinator.
What to Expect on the Day of Microneedling
Your Microneedling treatment sessions are performed in the comfort of our office. First, we will apply a topical numbing cream that will anesthetize the area and make your experience more comfortable. During the treatment, Dr. Manios will use the handheld device by moving it diligently across the treatment area, creating microchannels that will initiate your body's healing reaction.
Microneedling Recovery
There is no set downtime associated with any of our microneedling treatments, so you should be able to return to your normal daily activities, however, your skin may be slightly sensitive and tender. Depending on the intensity of your treatment, it may take up to 24 hours for any swelling or redness to dissipate.
How Much Does Microneedling Cost in Danville, CA?
The cost of Microneedling in the Danville area will depend on several factors, including the targeted surface area, and vary depending on each patient's individual needs. When you come in for your consultation with Dr. Manios and he creates your treatment plan based on your skin's needs, our Patient Coordinator will then be able to give you an accurate cost.
Why Choose Christopher Manios, MD
Our boutique practice is owned and operated by Christopher Manios, MD, a Family Medicine Specialist with over 17 years of experience in the medical field. A graduate of Temple University in 2006, Dr. Manios takes pride in providing his patients with customized treatment plans and rejuvenated natural-looking results. He is highly regarded for his expertise and meticulous attention to detail, providing his patients with customized treatment plans to achieve wonderful, natural-looking results.
Contact us today!
Schedule a Consultation
Dr. Manios specializes in the art of facial aesthetics, so if you're interested in booking a consultation for Microneedling in Danville, we encourage you to contact us today! You can reach us at 925 989 6560 or use our website to request an appointment and a member of our team will be in touch with you.
Microneedling FAQ's
Your procedure questions answered.
"Dr. Manios and his team are simply
incredible in their professions."
Let's discuss the results you can expect