Introduction to
Chin Fillers
There are always "imperfections" on a person's body that can often be accepted as what makes them unique. There are times though when these imperfections can create insecurities which can spiral into other complications. One of these very common areas of imperfections for both men and women alike is the appearance of the chin.
At Chris Manios, MD, we strive to produce the best-looking results with Chin Fillers in Danville, Blackhawk, & Walnut Creek, CA. If you are unhappy with the look of your chin but aren't ready to commit to the cost, recovery time, and invasiveness of chin augmentation, keep reading the information to learn how this treatment could benefit you!
Exceptional Results
View Results
Through years of experience, Dr. Manios has found that facial aesthetics, including treatments such as BOTOX® Cosmetic and dermal fillers, intertwines the sciences with the arts. He believes an injector should have both an artist's eye and a doctor's trained touch to create the best results. This is the balance he strives to provide to each of his patients.
Before & After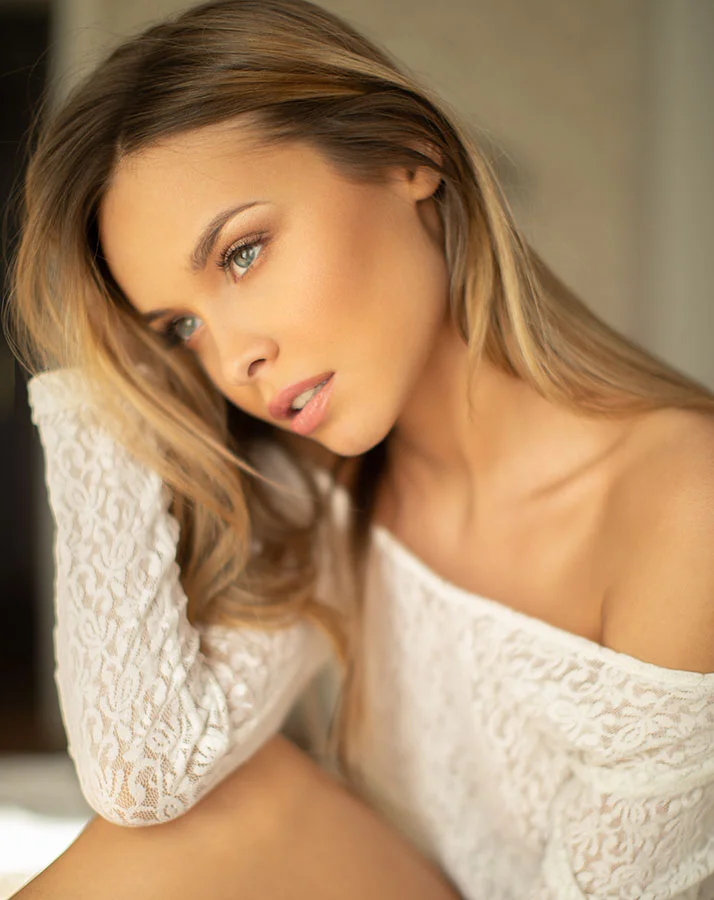 Photo Gallery
What are Chin Fillers?
Chin Fillers are non-surgical injections that change the contours and definition of the recipient's chin. It's a very popular procedure for those who are self-conscious about their facial profile and would like to have better facial structure balance. We offer several options for Chin Filler, so when you come in for your consultation, Dr. Manios will be able to discuss which one will be the best for you.
This treatment can do wonders for both males and females, although they do require different approaches. Males with either an under projected, short, or pointy chin will typically be given an overall "stronger" and more "masculine" appearance, whereas females with an under projected, short, boxy, or cleft chin can usually achieve a more tapered and refined chin, as long as the chin is not already too long. Dr. Manios can also perform the opposite aesthetic for men looking for a softer chin or women who want a stronger chin. Even though filler adds to the chin, patients who possess a very long chin may benefit from filler as well by placing filler higher up on the front of the chin. This can sometimes change the focal point of the chin, giving the impression of a shorter chin.
What are the Benefits of Chin Fillers?
Some of the many benefits that our Danville and East Bay area Chin Filler patients have discovered from their treatment are:
Adds proportion to the bottom of the face
Changes the contours of the chin and jawline
Improved chin projection
Restored structure of the lower face
Softer-looking chin cleft
A stronger and more defined chin
Who are the Best Candidates for Chin Fillers?
The best candidates for Chin Fillers in Danville, Blackhawk, or Walnut Creek, CA are those with the following characteristics:
Are in overall good physical health and at a stable weight
Bothered by the appearance of your chin
Has a chin that is too short or lacks projection
Maintain realistic expectations for the outcome of the treatment
Nonsmoker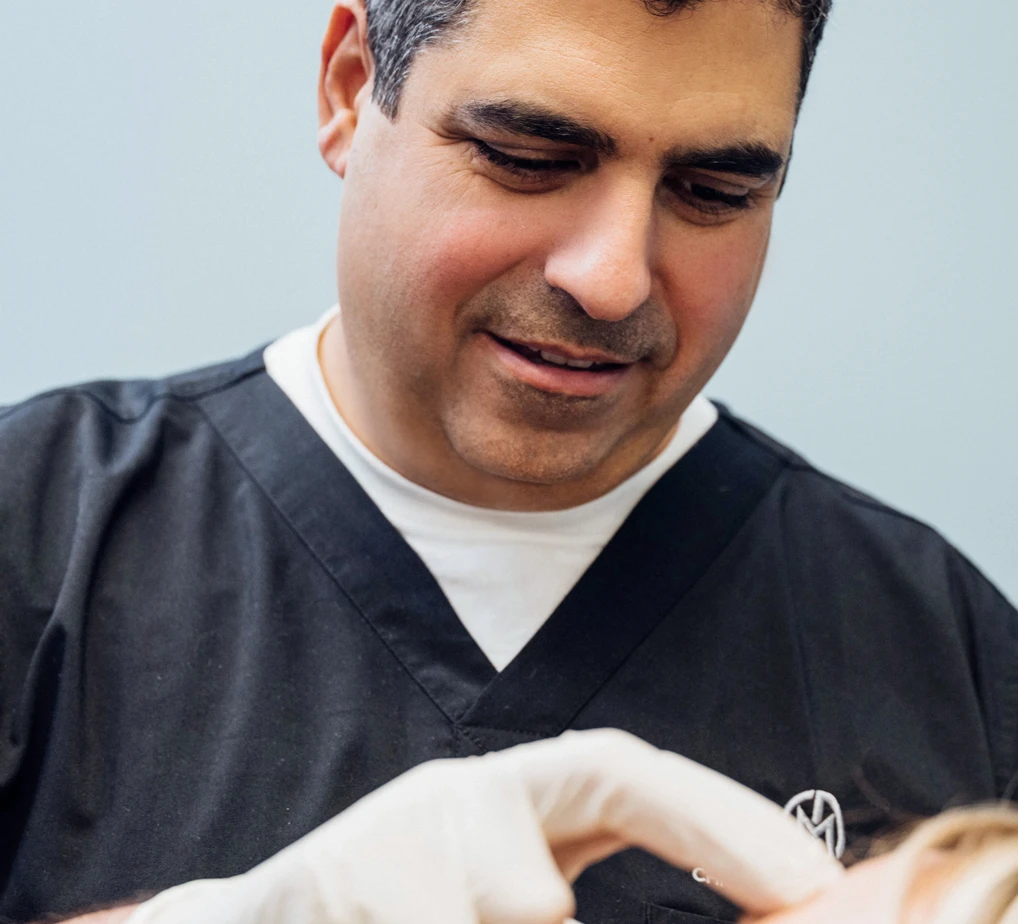 What's the first step?
The first step to getting Chin Fillers in Danville or the surrounding East bay areas is to schedule your consultation with Dr. Manios. When you come into our boutique clinic, you will be able to express your goals for the procedure, have your chin examined, and discuss which type of filler is right for you. Dr. Manios will also ask you some questions regarding your medical history, so it is very important to be open and honest with him. The information that is provided during your consultation will help prevent unnecessary risks and produce the most optimal outcome.
Once he has collected all the information needed, Dr. Manios will create your treatment plan. Depending on what level of treatment you decide on, you can either have your Chin Filler done following your agreement, or you can schedule your treatment with our Patient Coordinator for a date that better suits your schedule.
What to Expect on the Day of Chin Fillers
When you come into our office for your Chin Filler treatment, it should be a relatively quick experience. Before your injections begin, Dr. Manios may mark the focus areas of your chin to indicate where he will input the filler. We can offer you some numbing cream to make your experience more comfortable, but many of our patients don't ask for it because the process is pretty quick and painless. Dr. Manios will then use a fine needle to inject small amounts of the filler into your chin to achieve your desired appearance.
Chin Fillers Recovery
Once you are finished with your treatment, you will be able to return to your daily routine. You should see some instant results, but some patients will experience mild soreness in the treated areas. You can expect some swelling and bruising to occur as well, but this should resolve itself within a few days. While the recovery process isn't anything too excessive, if you have any big plans in your near future, we recommend that you get this procedure done at least a week beforehand so that you have the most natural look possible.
How Much Does Chin Fillers Cost in Danville, CA?
The cost of Chin Fillers in Danville is determined by a number of factors, including which filler is used and how much of it is needed. After meeting with Dr. Manios, a treatment plan will be created, and our Patient Coordinator will be able to give you a breakdown of the total cost.
Why Choose Dr. Manios?
Christopher Manios, MD, is a Family Medicine Specialist in Danville, CA, and has over 17 years of experience in the medical field. Since graduating from Temple University Medical School in 2006, Dr. Manios takes pride in providing his patients with customized treatment plans and rejuvenated natural-looking results. When it comes to your facial profile, his skills, knowledge, and artistic eye for detail can enhance your appearance.
Contact us today!
Schedule a Consultation
If you're in East Bay and are looking for Chin Fillers, Dr. Manios would love to help you achieve your desired look. To schedule a consultation, call us at 925 989 6560 or use our website to request an appointment, and one of our friendly and helpful team members will be in touch with you.
Chin Fillers FAQ's
Your procedure questions answered.
"Dr. Manios and his team are simply
incredible in their professions."
Let's discuss the results you can expect