Introduction to
DAXXIFY
While there's nothing wrong with any wrinkle-relaxing treatments we offer, Christopher Manios, M.D. understands that everyone has preferences – especially when it comes to what they put in their body. BOTOX and other neuromodulators use the botulinum toxin, a neurotoxic protein, which can cause some concern for some people. This is one of the many reasons why we are proud to offer the alternative DAXXIFY. Our patients in the East Bay now have the option to reduce fine lines and wrinkles with a "cleaner" injectable. Please continue reading below to learn more. Our practice is conveniently located in Danville, but Daxxify patients come from Walnut Creek, San Ramon, and other surrounding towns.
Exceptional Results
View Results
Through years of experience, Dr. Manios has found that facial aesthetics, including treatments such as BOTOX® Cosmetic and dermal fillers, intertwines the sciences with the arts. He believes an injector should have both an artist's eye and a doctor's trained touch to create the best results. This is the balance he strives to provide to each of his patients.
Before & After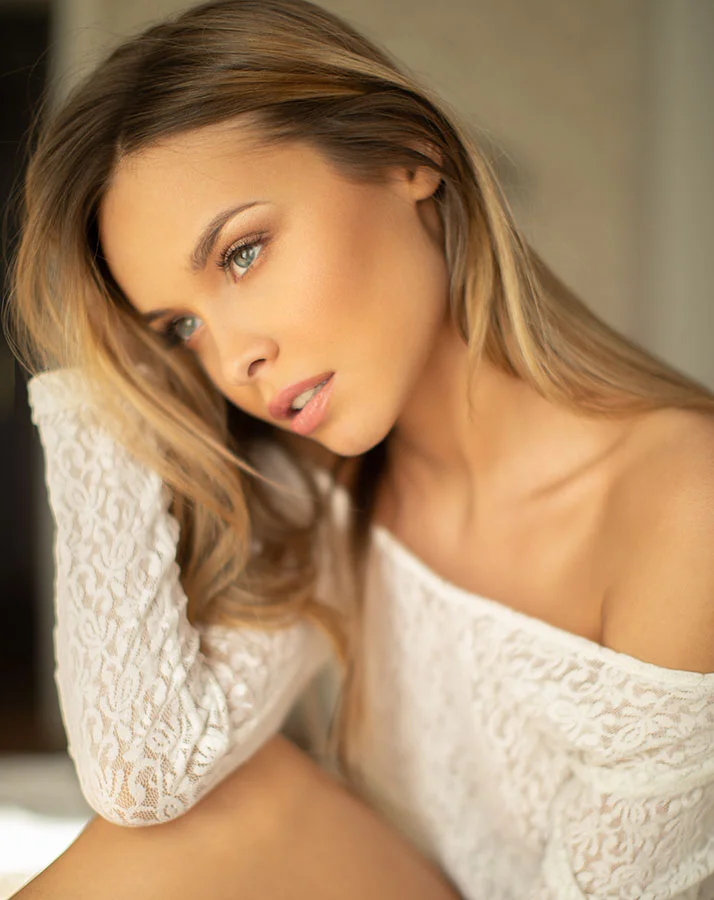 Photo Gallery
What is DAXXIFY?
DAXXIFY® (daxibotulinumtoxinA-lanm), also affectionately referred to as "Daxi", is an FDA-approved alternative option to Botox. This neuromodulator or neurotoxin can treat and prevent wrinkles, severe frown lines, and moderate to severe frown lines (glabellar lines) that form in between our eyebrows.
What sets DAXXIFY apart from other wrinkle relaxers is that it does not contain any human or animal by-products, but rather, it uses a novel peptide as a stabilizer. Since it does not have human or animal byproducts, it makes DAXXIFY a vegan-friendly alternative that is widely considered to be a "cleaner" injectable.
What are the Benefits of DAXXIFY?
Some of the many benefits our Daxxify patients in the Danville, Blackhawk, & Walnut Creek areas have seen include:
Effectively treats stubborn or more severe lines (i.e. crow's feet, frown lines, and deep forehead wrinkles)
It helps prevent the development of additional wrinkles
Minimally invasive
Quick and comfortable
Results are quick to show and long-lasting
Uses no human or animal by-products
Who are the Best Candidates for the DAXXIFY procedure?
At the practice of Christopher Manios, M.D., we believe to be a good candidate, you should have some of the following characteristics:
Dynamic expression lines or wrinkles you would like to treat
Have a positive attitude throughout treatment and recovery
In overall good health
Maintain realistic expectations
Not currently taking blood thinners (or can pause)
Received neurotoxin injections before
>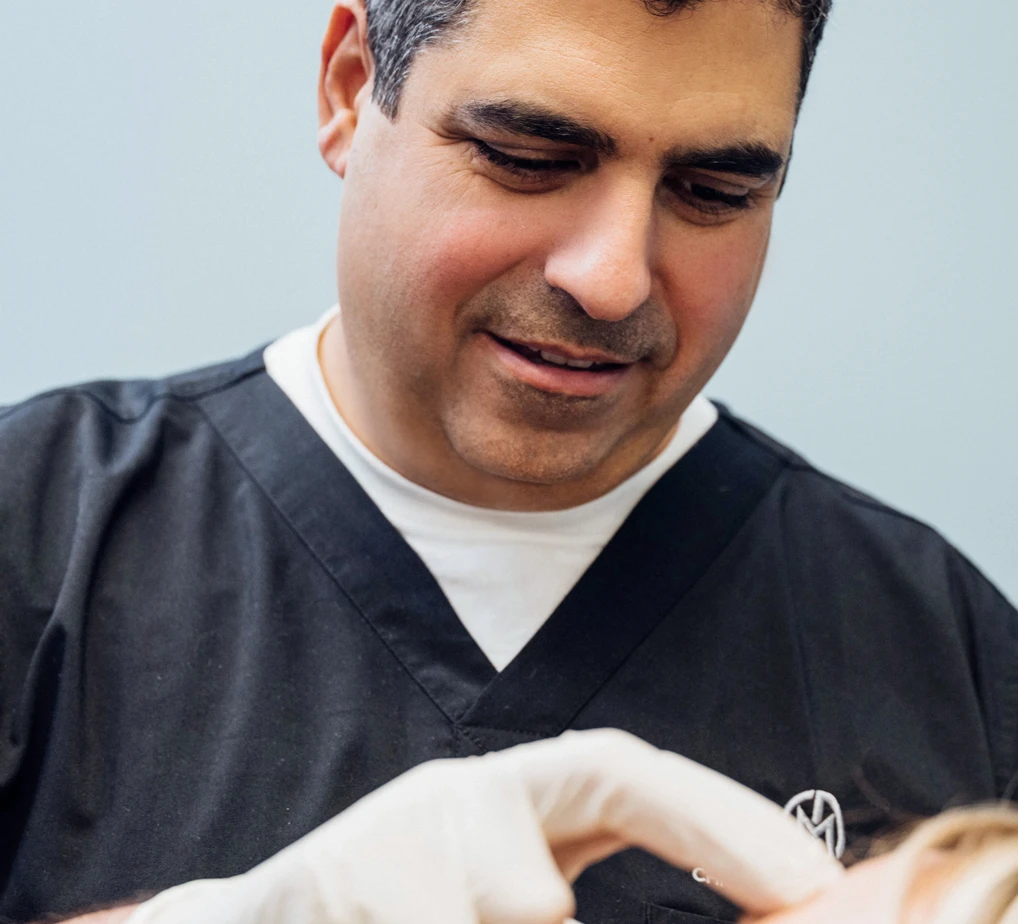 What's the first step?
The first step to getting DAXXIFY in Danville or the San Ramon Valley is to schedule your consultation with Dr. Manios. When you come into our boutique clinic, you will be able to express your goals for the procedure, ask any questions about the treatment, and have your face examined. Dr. Manios will also ask you some questions regarding your medical history, so it is very important to be open and honest with him. The information that is provided during your consultation will help prevent unnecessary risks and produce the most optimal outcome.
Once he has collected all the information needed, Dr. Manios will create your treatment plan. Once your consultation is complete, you can either have your DAXXIFY treatment performed immediately, or you can schedule your treatment with our Patient Coordinator for a date that better suits your schedule.
What to Expect on the Day of DAXXIFY
When you come in for your DAXXIFY treatment, you can expect a short and comfortable session. Once you arrive at our office, we will guide you towards the treatment room. Your skin will be cleansed and looked over to make sure you do not have any infections, followed by the application of a topical anesthetic to alleviate any possible discomfort during the treatment.
Your provider will then inject the DAXXIFY product to relax your muscles, gently massage the area to spread it around, and evaluate the results, adding more only if necessary.
Most treatments are completed within 10 – 20 minutes, but can sometimes take a little longer.
DAXXIFY Recovery
After your DAXXIFY treatment, you will be able to return to your daily routine, although there can be some slight discomfort and you may experience some mild redness and/or swelling. These reactions will typically go away a few hours after receiving the treatment.
You should see your results almost immediately after your injection, but it can take up to a few weeks before seeing your best results.
How Much Does DAXXIFY Cost in Danville, CA?
The cost of DAXXIFY in the Danville, Blackhawk, & Walnut Creek areas will vary on multiple factors, including the amount of injectables used. After you come in for your initial consultation and Dr. Manios has the opportunity to evaluate your face, we can then provide you with an accurate price.
Why Choose Dr. Manios?
Christopher Manios, MD, is a Family Medicine Specialist in Danville, CA, and has over 17 years of experience in the medical field. Since graduating from Temple University Medical School in 2006, Dr. Manios has taken pride in providing his patients with customized treatment plans and rejuvenated natural-looking results. When it comes to reducing your fine lines and wrinkles, his skills, knowledge, and artistic eye for detail can rejuvenate your appearance in just one session!
Contact us today!
Schedule a Consultation
If you're in East Bay and looking for a clean, animal-friendly alternative to standard wrinkle relaxers, Dr. Manios would love to help you achieve your desired look using DAXXIFY. To schedule a consultation, call us at 925 989 6560 or use our website to request an appointment, and one of our friendly and helpful team members will be in touch with you.
DAXXIFY FAQ's
Your procedure questions answered.
"Dr. Manios and his team are simply
incredible in their professions."
Let's discuss the results you can expect